SYMPHONY.
PRINCETON.
Princeton is a one-piece smooth shaker design that is available in Pearl Grey and Indigo colour options. It represents a modern take on shaker design and the smooth finish offers a pleasing alternative to woodgrain ranges.
---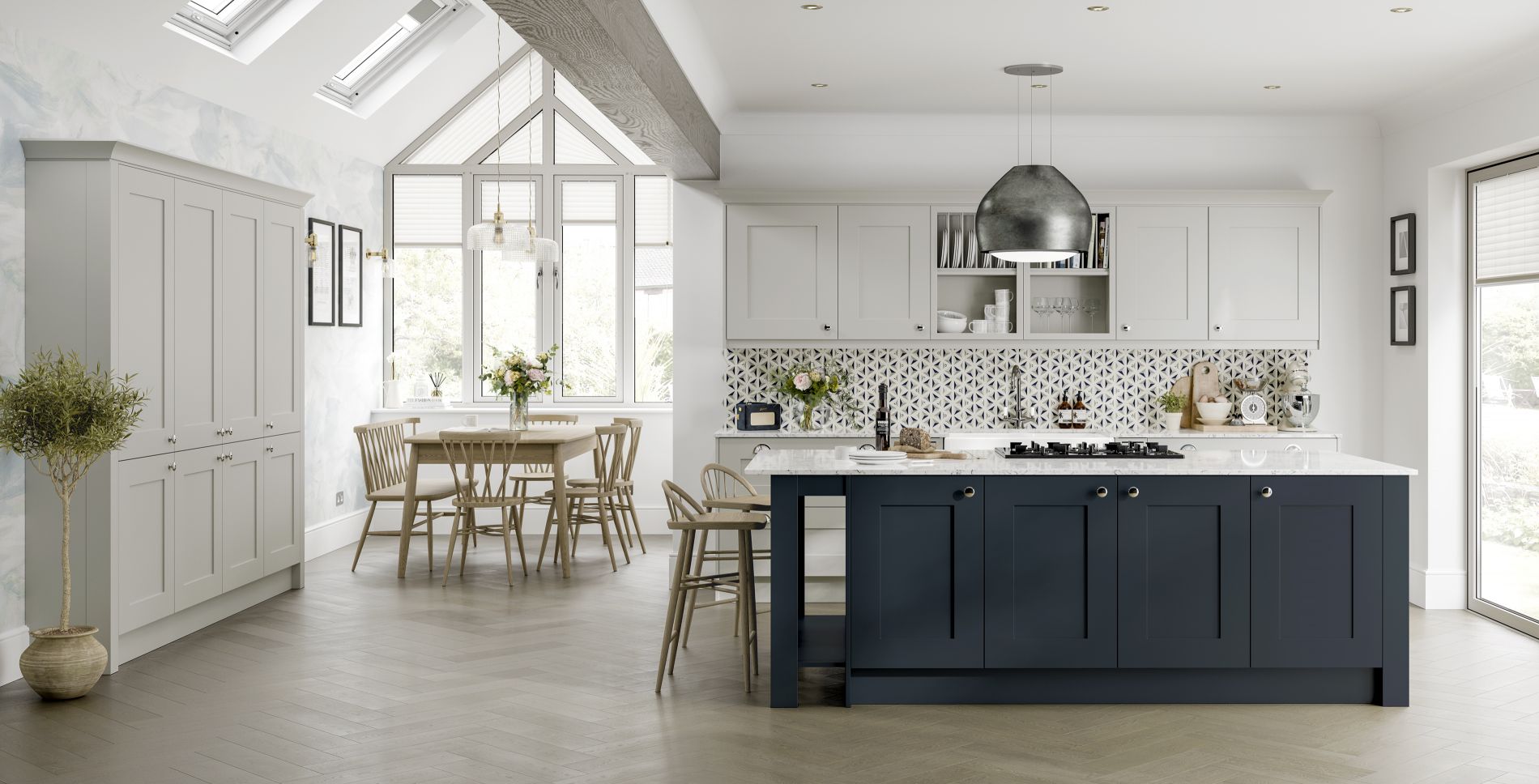 Princeton - Indigo and Pearl Grey
Island with sink and panelled doors.