SYMPHONY.
NEW ENGLAND.
Kitchen design doesn't get any more traditional than featuring a beautiful in-frame door and New England is a range that adds style and sophistication to any kitchen space. It brings together classic craftsmanship with subtle yet remarkable detailing that radiates warmth and effortless style.
Once seen, the golden horizons of a New England fall are impossible to forget and our designers have been inspired by this and worked hard to capture this natural splendour in a real wood kitchen you're sure to adore.
---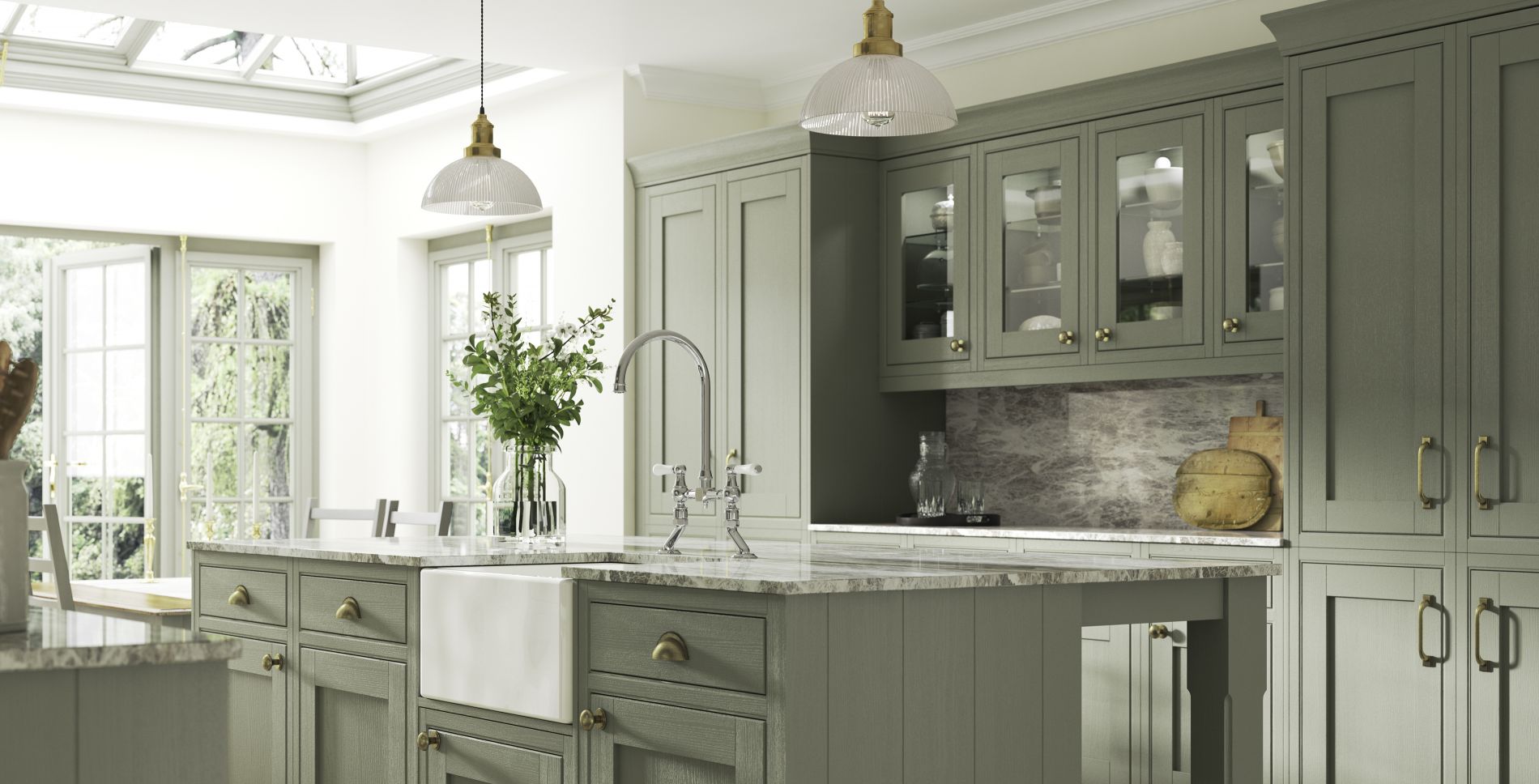 New England - Atlantic Green
Traditional Belfast Sink and Island.
New England - Ivory
Island feature and traditional fronts.
New England - Skylon Grey and Chalk White
Oak and painted finish.